Uncle Andrew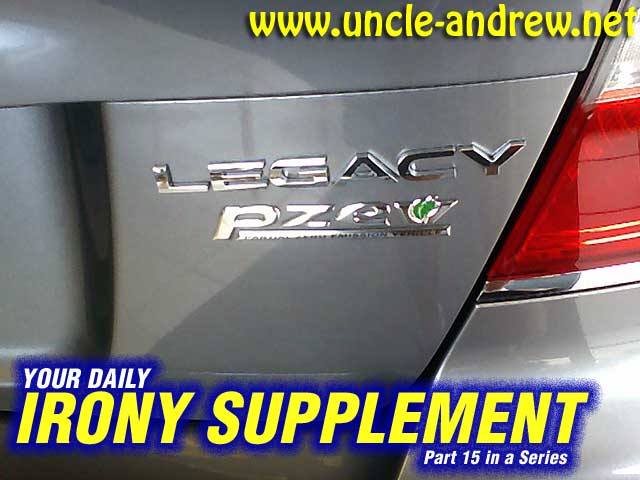 Snapped this one at my local Subaru service department while I was waiting for them to finish with my car. The picture's not fantastic because I took it with my phone, but this particular Legacy is what Subaru is calling a PZEV, or Partial Zero Emissions Vehicle.
Partial what? Zero what?
Okay, so this particular vehicle produces significantly fewer emissions than the average, according to Subaru's propaganda, and I'm willing to accept that with maybe a grain—or cup—of salt. Good for them. And heck, I love their cars.
But what genius in Marketing came up with the term "Partial Zero Emissions?" What exactly is part of zero? Presumably by Subaru's reckoning, part of zero is….well, some. I guess.
Not by the reckoning of most folks, but I guess that's the magic of advertising in action.