Margaret
Bragging rights go to whoever is first able to guess the foreign body. Note that I'm only interested in the big, major foreign body. The littler ones don't count.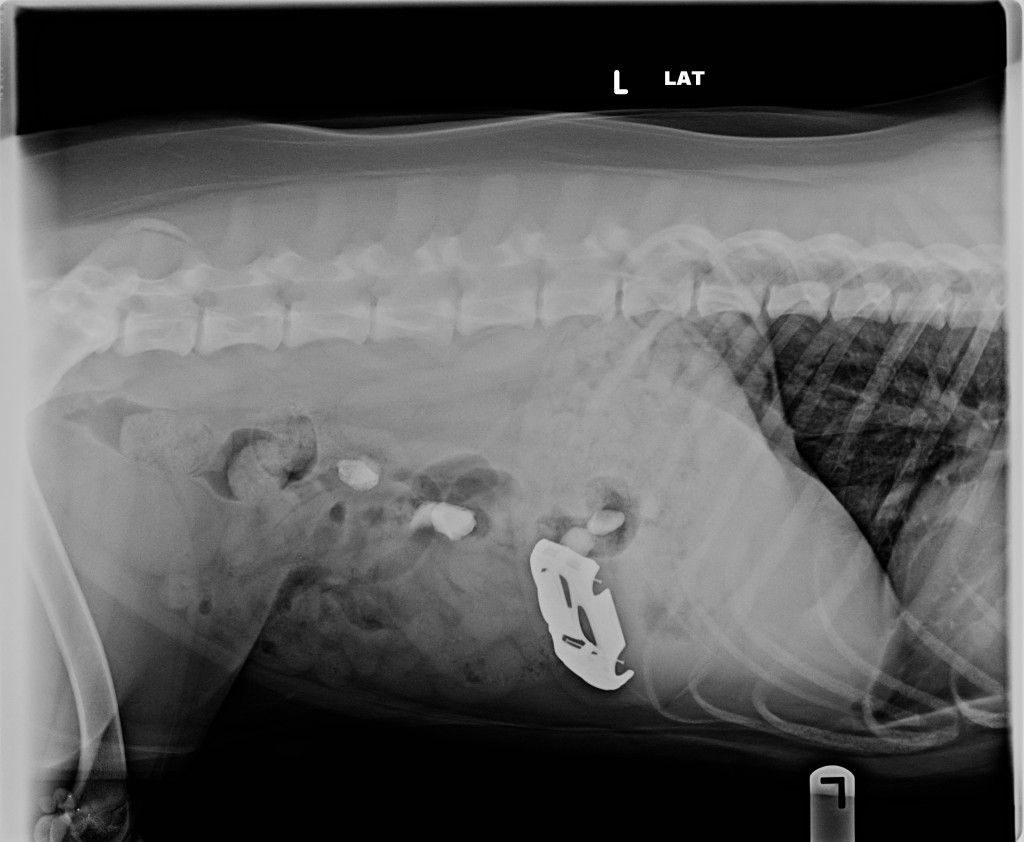 Super extra special bragging rights, and probably a drink the next time I see you, go to whoever can accurately guess the breed and the approximate age of the offender.
I'll post the answer the next time I get around to it.