Margaret
I think next year I'm going to need a chainsaw.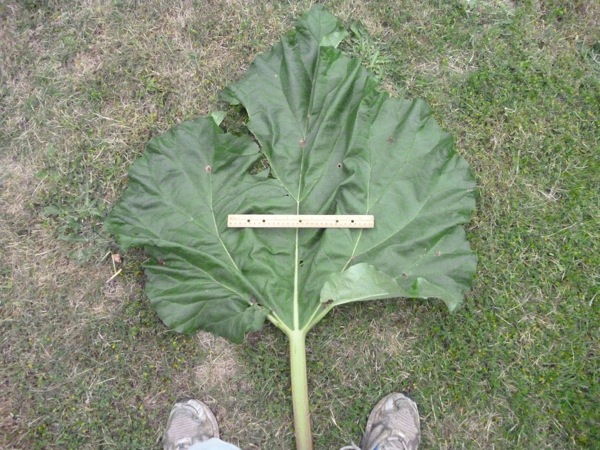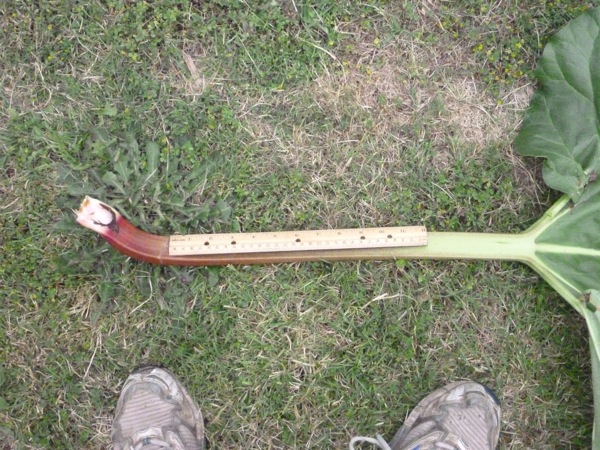 For the record that is a standard 12 inch ruler.
The rhubarb stalk measured 4 1/2 feet from the tip of the leaf to the end of the stem. The leaf was 2 1/2 feet across.
I had to stand on a ladder to be tall enough to get the whole thing into the frame of the photo.
Anyone up for rhubarb cobbler?