Margaret
We were over at Shawn & Annie's yesterday not playing croquet in the rain and Curt reminded me that there were some garden in Hawaii follow ups that I never followed up with.
Sadly, I didn't take a photo of the Russian Nesting Orchid in it's "after" state, but I'm sure I can get someone on that end to take a photo for me and e-mail it.
And the pool plumbago never did have an "after"…. At least not the "after" I wanted it to have. After running all over Kaneohe looking at, and rejecting for one reason or another, materials and ideas on how to restrain it, or at least keep it from growing towards the pool again, we decided that every option we had was either too expensive or impractical. So I've got a project for the next time we go. 😯
Here's the pool plumbago "before":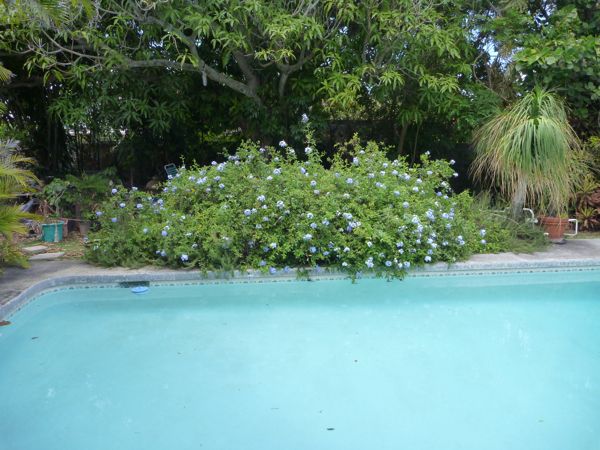 And here's the pool plumbago "after":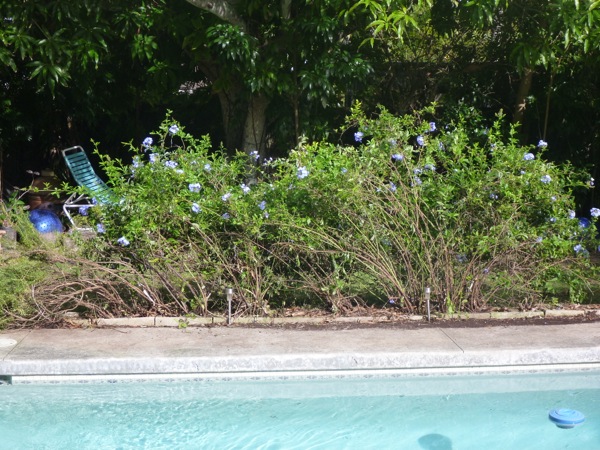 Here's the porch plumbago "before":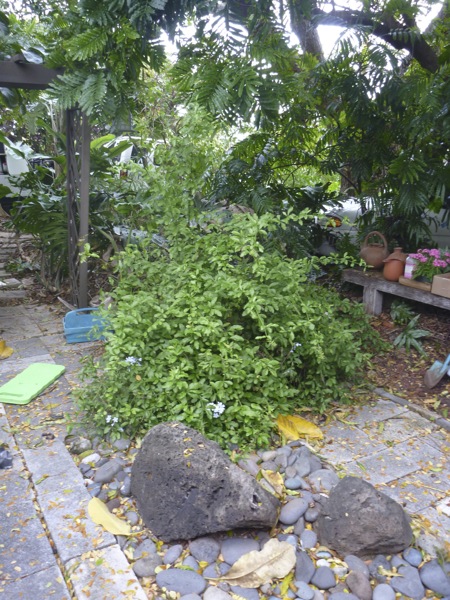 Here's "after":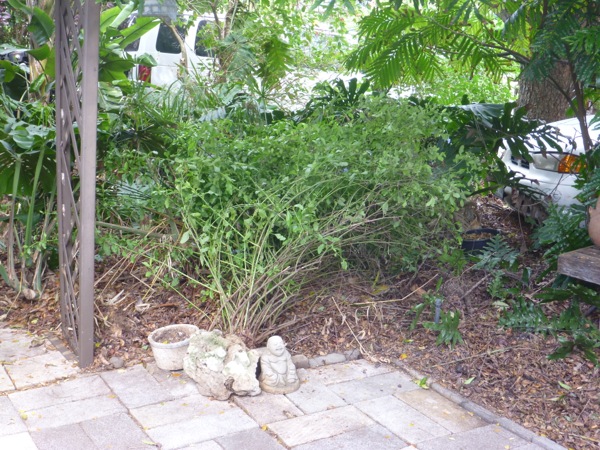 I'm proud of managing not only to get that sucker turned without killing it, but also that there were multiple multi-legged crawly things that were encountered during that project that didn't send me screaming. This does NOT mean that the multilegged crawly things INDOORS didn't send me screaming.
And here are the psittacines that we saw in the tree at the Mission House Museum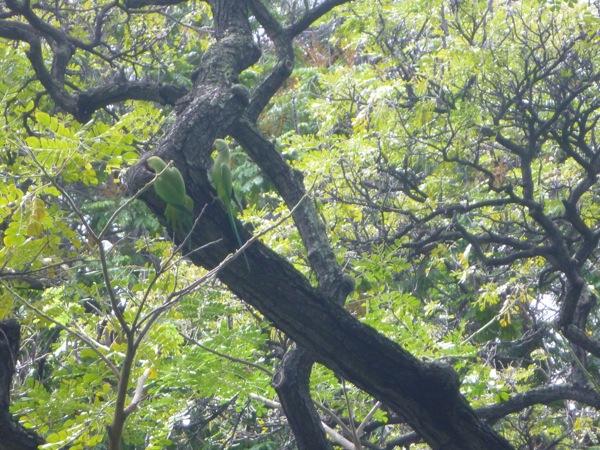 I still haven't identified them, but perhaps one of my birdy veterinary friends can tell me what they are.
And we've got "before" and "after" for our house too. Or we might. Before is certainly befored, but after hasn't happened yet. And if I weren't clean, dry, and warm for the first time all day and entirely un-inclined to go out and get wet again while taking photos I'd post them now, but I am, and I am so maybe we'll get "before" photos tomorrow when the dudes come.
Too tired to explain that right now and there's pizza a-callin' my name so y'all are going to have to wait.