Margaret
I've already edited my previous post twice so I'm just going to start a new one.
First and foremost: My 85 year old father in law has re-entered the dating scene after almost a year of being a widower. After a Christmas Eve dinner of an enormous mixed salad and warm rye bread with butter he said to me: "Margaret, my profile on the dating sites mentions that one of the things I'm looking for in life is a good loaf of rye bread. I think that this one was it!" 😀
I'm touched! Even just telling people about it makes me tear up a little bit.
The Fish Pot Store (I wish I remembered the name, it was a cool spot) in Salt Lake had a pond-urn similar to what we wanted to put together only bigger. I do love water lilies.

And I couldn't for the life of me get close enough to this bougainvillea bush behind the Fish Pot Store to get a shot of the sulphur yellow butterflies that were flittering about in it, but it's a cool bush anyway.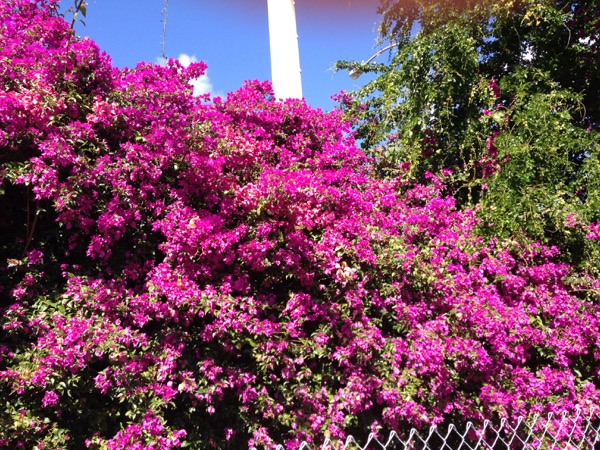 This, according to the dudes at Koolau, isn't a water lily. God only knows what a "Yellow Snowflake" is, but it's pretty and it blooms like crazy.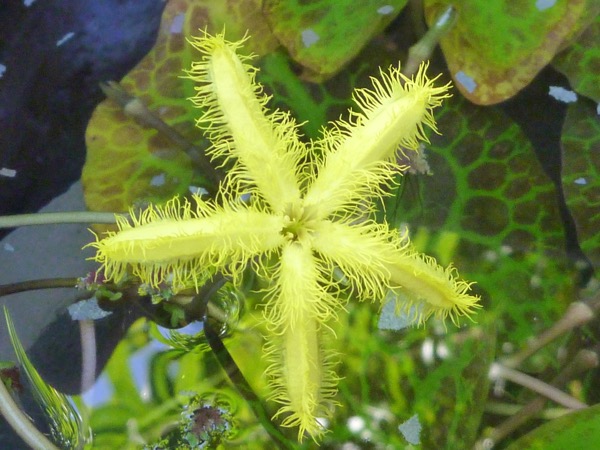 And if you should ever happen to be at one of the Costco-s on Oahu and see some of this stuff I've got two things to say. One: Buy it! It's SERIOUSLY YUM. And two is: SEND ME SOME! Andrew also notes that it makes a great mixer with vodka, but my take on it is…. why mess it up with vodka?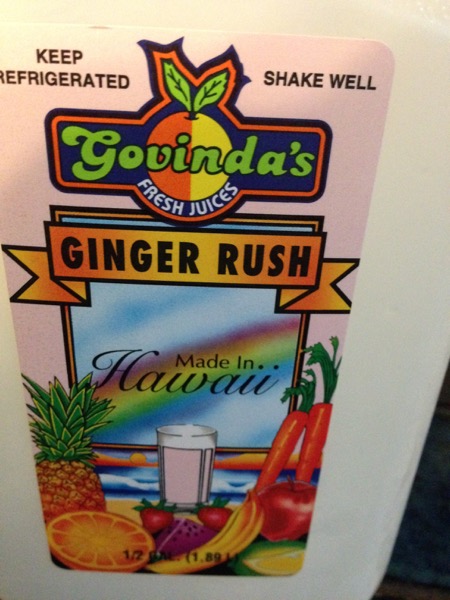 Okay. Really. I think I'm done now.