Uncle Andrew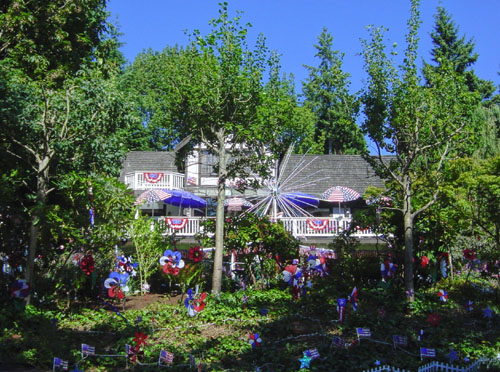 One of the houses in our general neighborhood (still Normandy Park, but in the high-rent district) has gone simply gangbusters in their celebration of this auspicious holiday. I just had to share it with y'all.
Happy Fourth, everybody.
I pledge allegience to the flag of the United States of America,
And to the republic for which it stands,
One nation, indivisible,
With liberty and justice for all.
6 Responses to "Happy Independence Day"