Uncle Andrew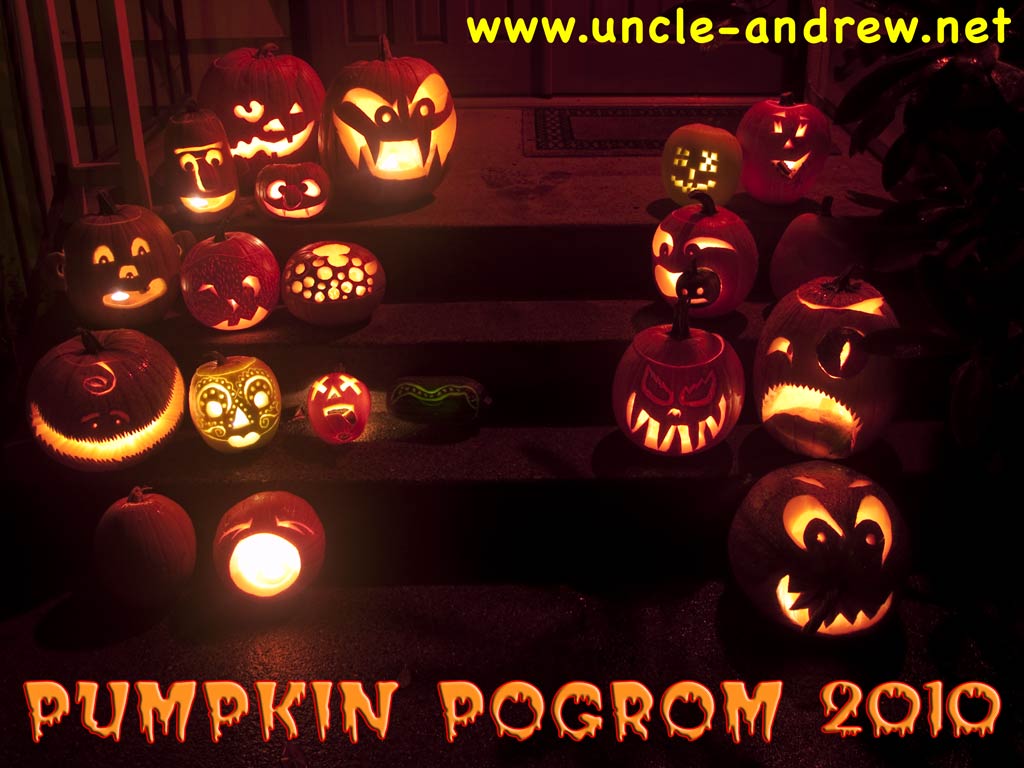 Many thanks to all who participated. 😀
3 Responses to "Pumpkin Pogrom 2010 Was a Big Success"
Dad Says:
October 24th, 2010 at 7:26 pm

Andrew: great looking bunch of pumpkins! Any plans for converting them after the event to something useful, e.g., edible?

Uncle Andrew Says:
October 25th, 2010 at 7:48 am

Well, unless you're a pig, hollowed-out pumpkins aren't much of a meal. But they will be composted and turned into next year's garden crops, both edible and otherwise. 🙂

Margaret Says:
October 25th, 2010 at 12:38 pm

The worms eat them most happily. And they do turn into quite lovely mulch.
Leave a Reply
All comments containing hyperlinks are held for approval, so don't worry if your comment doesn't show up immediately. (I'm not editing for content, just weeding out the more obvious comment spam.)