Uncle Andrew
Snapped this on my way home from the butcher shop (yes, we have a local butcher shop, a damn fine one, too) the other day: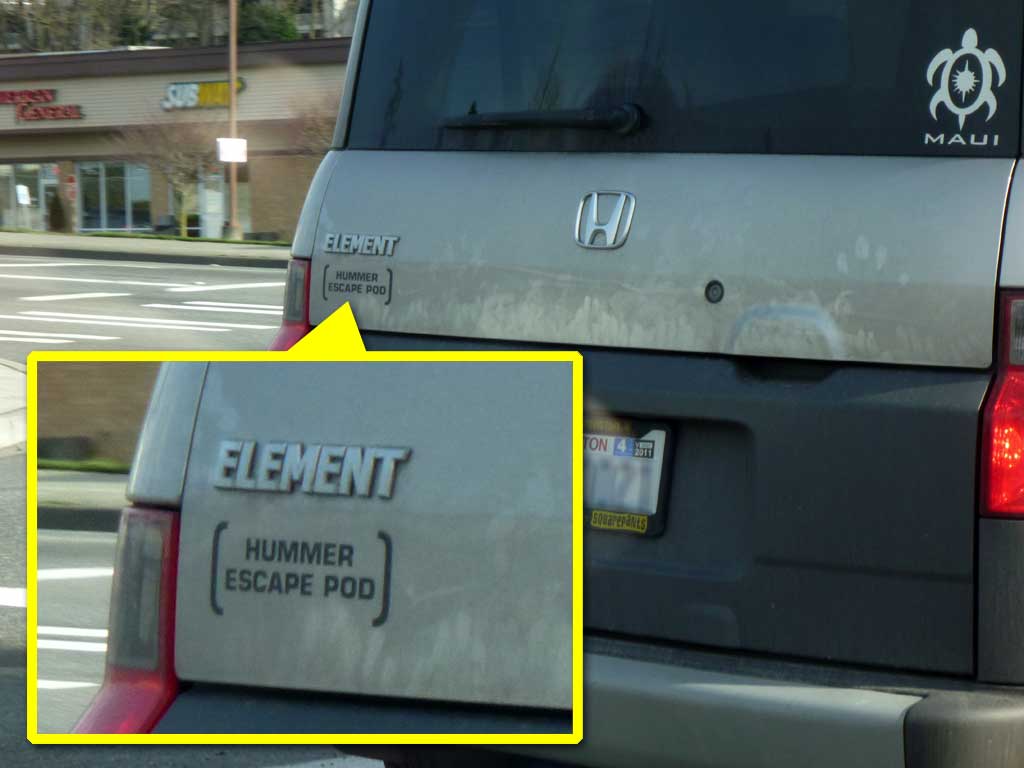 Ought to get a couple of those life-sized cut-outs of R2D2 and C3P0 and paste 'em up pin the back windshield….
2 Responses to "Recently Sighted"
Valerie Says:
March 11th, 2011 at 10:36 am

Perfect!

Caitlin Slattery Says:
March 18th, 2011 at 9:14 pm

Only if C3PO has his arms flailing around.
Also, Uncleandrew, you should show everyone the HOW TO COOK SOUP video on the punavision YouTu be channel.
Leave a Reply
All comments containing hyperlinks are held for approval, so don't worry if your comment doesn't show up immediately. (I'm not editing for content, just weeding out the more obvious comment spam.)