Margaret
It's not quite food fright, but it's damn weird nonetheless.
Found this while we were poking around at Long's Drugs in the Manoa Marketplace (went there for okazu and manapua at Island Manapua).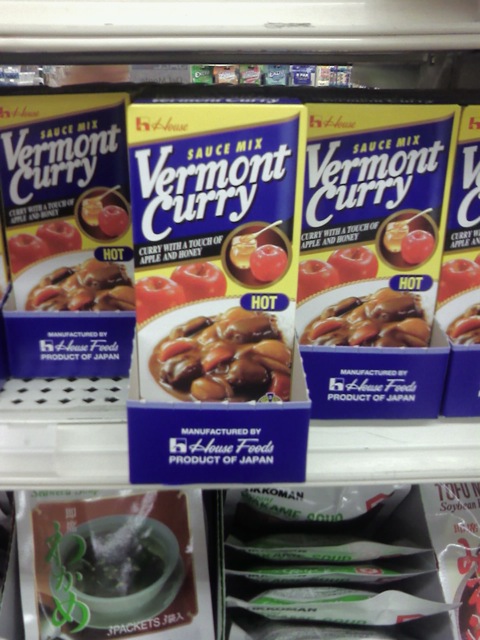 I'm not even sure where to start.
Curry? Fine, I understand curry. I can even get my mind around curry sauce with a touch of apple and honey.
Vermont? Yep, got a solid handle on Vermont.
Product of Japan? No problemo. Especially in this state, Product of Japan doesn't create any confusion at all.
All three together? Nope. Sorry. Does not compute.
The manapua were fantastic though.


Sorry Dave, there won't be any of this batch left by the time you get here, but we can always get more.